Very thin SEAMLESS stainless steel pipe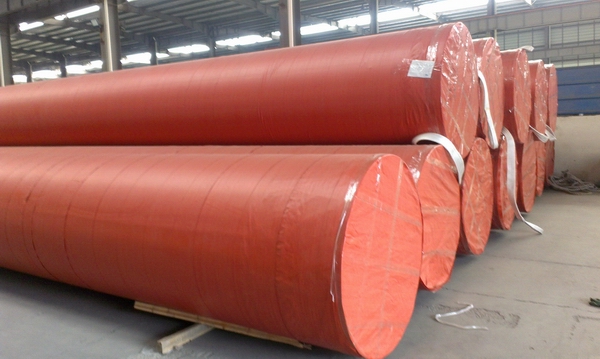 KWK STEEL can produce very thin SEAMLESS steel tube pipes of the SCH5S and SCH10S, and some of the specifications like below, this pipe is after solution treatment, no deformation will occur.
Delivery condition: Soft.
Usage: Mainly used in petrochemical, biological, papermaking, seawater desalting and hydroelectric and water conservancy projects.
Feature

Seamless, SCH5S, SCH10S,SCH10,ASNI B36.19/B36.10

Standard

ASTM A312,A213,A376,A511,A789.

Steel Grade

TP304,TP304L,TP304H,TP321,TP321H,TP316,TP316L,TP316Ti,

TP317L,TP347,TP347H,TP309S,TP310S,TP310H,TP904L,

S31803,S32205,etc.

Common Size

6"SCH5S

168.3x2.77mm

20"SCH10S

508.0x5.54mm

8"SCH10S

219.1x3.76mm

22"SCH10S

558.8x5.54mm

10"SCH10S

273.1x4.19mm

24"SCH10S

609.6x6.35mm

12"SCH10S

323.9x4.57mm

26"SCH10

660.4x7.92mm

14"SCH10S

355.6x4.78mm

28"SCH10

711.2x7.92mm

16"SCH10S

406.4x4.78mm

30"SCH10

762.0x7.92mm

18"SCH10S

457.2x4.78mm

32"SCH10

812.8x7.92mm